Amber Regina
is a great shop on Etsy that markets fine pieces of amber jewelry. There is so much infromation about the healing properties of amber but I honestly was not sure if it really worked or not. Hopefully after my blog post you will understand why it is something that I believe in and why I am actually hoping to purchase my own to test it out with the arthritis in my back. I do not want to live on pain killers but the longer that I go in between massages, the longer that I seem to be having bad back spasms and issues where I sometimes feel like there is nothing that I can do to make my back feel better. In some of these cases I can not even get out of bed and have to roll to get up in the mornings. This is so hard for me to do.
First off let me state that I love the looks of the adorable necklace that I got from
Amber Regina
. It is so cute and it looks great with nearly every outfit. My dear, Adeline wears hers all of the time and when she does not, I always regret it so it is pretty much on her all of the time. I did purchase a second amber necklace from somewhere else but she seems more whiny and fussy in that one than she seems in this one so I typically grab this one.

How can you resist a cute little baby wearing a necklace? I just think that this is the cutest thing ever and here is my story of why I believe that this is one of the greatest things ever. It is something that I wish I had known about when I had my other three children.
So recently we took a little trip out of town to Kansas City where we were six hours away from home. I noticed that Adeline was a bit more cranky thank usual when we started our drive. Six hours into it I was wondering what was going on with my typically happy baby. She seemed so much grumpier than she was. I talked to her and tried to comfort her and I had one of my children in the back trying to play with her. Nothing was working, all she would do is fuss and cry. When we arrived at our destination I noticed that I had forgotten to put the teething necklace back on.

Could it be that she was really having teething issues and the necklace made that much of a difference?
Of course, me being the skeptic that I am, I thought that it had to be something else. We hung out with the family and then went to bed. It was the longest night that I have ever had with Adeline. She kept waking up and crying and was just not herself. This is when I decided that it was the disappearance of the necklace that was the cause of our problems and that she was teething. The next day I took a trip to Buy Buy Baby to purchase some teething goodies. I got all homeopathic stuff some wipes and some drops and honestly neither one of them, even when combined with infant's Tylenol worked as well as her baltic amber necklace does. For this reason and this reason alone there is going to be a spare in our diaper bag when I get it all organized. It will go in the first aid kit bag.
So if you have a baby then you need a baltic amber teething necklace and
Amber Regina
is the perfect shop for you to get one. Amber was wonderful and friendly to deal with and one of the first people that offered me a product for review on my blog. I know any future amber purchases that I make will all be through her. I do not plan on ever purchasing amber from anyone else and I honestly plan on purchasing quite a bit of amber in the future for gifts, etc.
There are many items in her shop that I'd like to purchase either for myelf, someone in my family, or as a gift. This is one of the shops where I could easily spend too much money and one of the shops that I have items on my wish list from.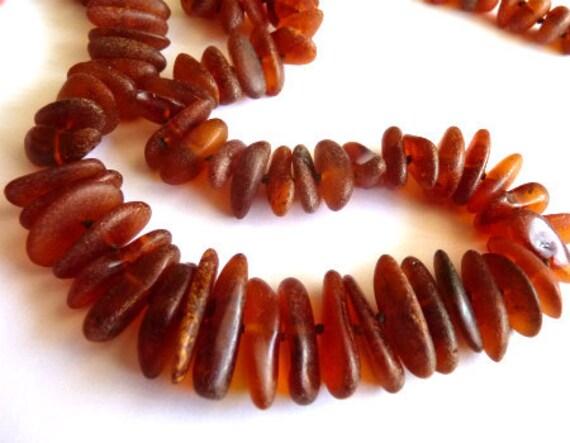 This necklace
is one of my favorites and the one that is on my current Christmas wish list. (Yes, I start this list early too so that I can think of enough things to tell people.)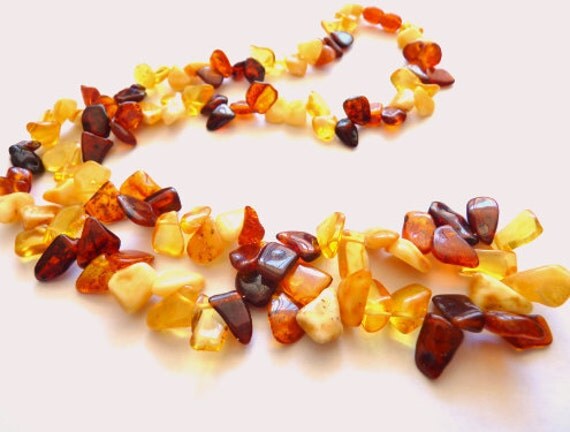 She has bracelets like this
adorable one
that I really like too.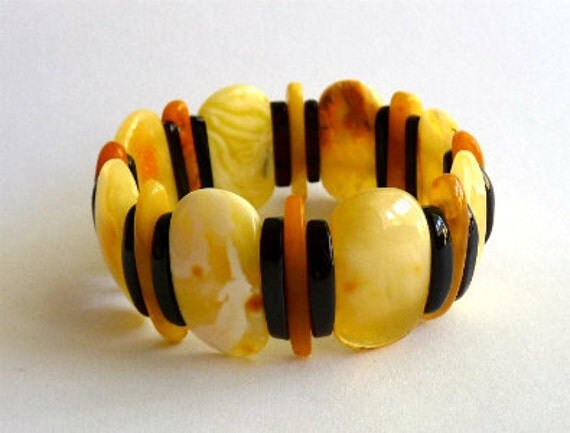 Just keep in mind that if you have any amber needs that you should contact Amber at
Amber Regina
because she has some great goodies and tons of wonderful amber pieces for you to choose from.