I love handmade goodies and I love hats so when
MADKs Creations
offered to send me a few hats I was ecstatic. She was generous enough to offer me two hats for my girls. One of them was a gorgeous pink bucket style hat with a flower. We ended up sending this one to my niece because my girls have very small heads and it was just too big for them and didn't look like something that was going to fit them anytime soon. That being said the brown beret style hat is adorable and looks cute on both of my girls.
The pink bucket hat was so cute. I love the purple flower and the color was bright. It was high quality and seemed to be very well made. Obviously since it is summer I can not attest to how well it would last but it seemed to be very tightly crocheted and I would assume that it is gonig to last for some time and that it could possibly last through more than one child.
I do have to state that the pink hat is marketed as a sun hat. My kids do not do well if they get warm and since it is made of wool it was a bit too hot for their heads. I do know many people who would not be bothered by having a hat on in the summer but it is hard for me to keep even the thinnest cotton sunhats on mine, again a great concept but for us it would be a winter hat had we kept it.
I must show off the brown beret on my daughter. She looked so cute it in and she seemed really happy to be wearing a hat in the middle of the summer too, don't you think? (I'm just referring to her great face that she used to make when a flash would go off in her eyes.)
Here is a picture of the beret without it being on one of the girls' heads.
She was so tired. I was going to take a better picture but I think that the sleepy look with the big smile is just too cute to pass up! I hope that you all enjoy it as much as I do.
Here she is wearing the pink bucket hat. I am not quite sure why but it was not her favorite so she was throwing a bit of a fit when I put it on her. We decided that we have gotten quite a few hats and mommy had already bought some so we donated this one to my neice. I will have to post a pic if my sister in law sends me a picture of her in this one.
Debbie the owner of
MadKs Creations
is wonderful. She was a pleasure to work with and someone that I would definitely contact if I had a need for something crocheted in the future. She is a thirty three year old mom to four, wife, and a student so we have a lot in common. (For those of you who do not know me I was a full time student as well but had to quit my online school because of problems that occured medically while I was pregnant.) She is studying to be a paramedic.
Many people have asked Debbie about how she came up with the name of her shop and she wanted to share that the name came from combining her children's names. She began crocheting as a way to relieve stress after she lost her mother to cancer thirteen years ago. Her mom had crocheted and had attempted to teach her but she was not successful at this time. After she lost her mom she was able to just pick up a hook and some yarn and start working. She really enjoys special requests and the majority of her hats have been from someone's idea of what they would like to have for themselves or for their chidlren.
Her children are two, eight, twelve, and fourteen and she will be celebrating another birthday next month so if you have the time you should swing by her shop and even if you do not purchase anything, wish her a Happy Birthday. She started making hats for your youngest and when she was continually told to sell them she opened her shop in November of 2011. She has recently added some additional items to her shop that are not hats.
So since there are new items in the shop and a lot of really cute hats, I thought that I would show you some of the things that I really liked.
I am recently obsessed with LaLaLoopsy dolls. I love them and I love that they look like broken rag dolls. Althea has several of the small ones and one of the bigger ones. She loves them as much as mommy does so I am sure that she will accumulate more in the future. Being that I love LaLaLoopsy dolls so much I must show you
this adorable hat
that was inspired by them.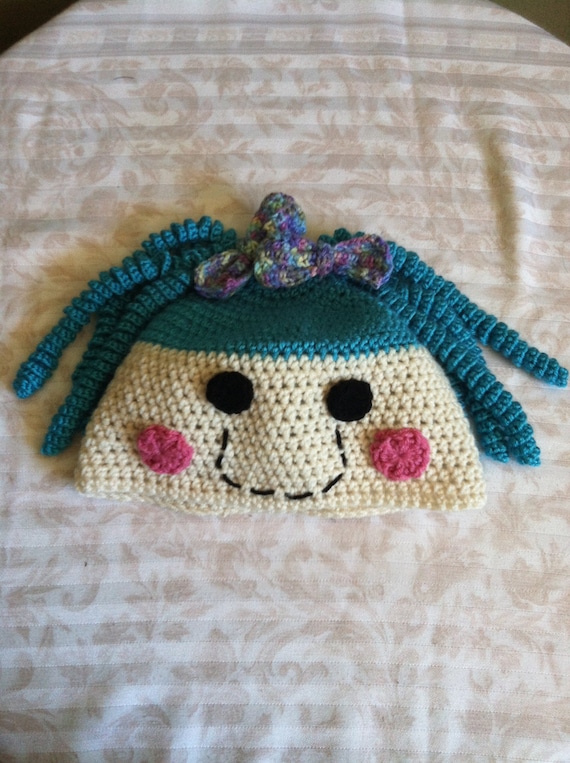 Now I have to show off the
Rapunzel hat
as well because Althea is obsessed with Rapunzel. She is constantly having me tie a scarf around her head or hair so that she can have long hair like "tangled." So I am going to have to order one of these hats when I have the extra money because she would be obsessed and love it so much. If nothing else maybe this hat will be one of the stocking stuffers for her Christmas this year (yes, I realize it is July but this is when I start thinking about and picking up items for Christmas for my kids so that they can have a nice Christmas and we can remain credit card free).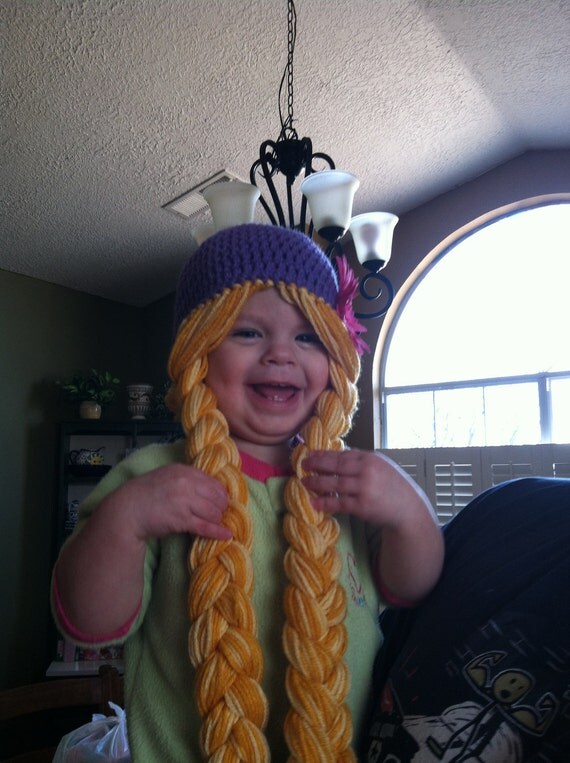 I personally could see myself wearing
this bandana
, yes I love it!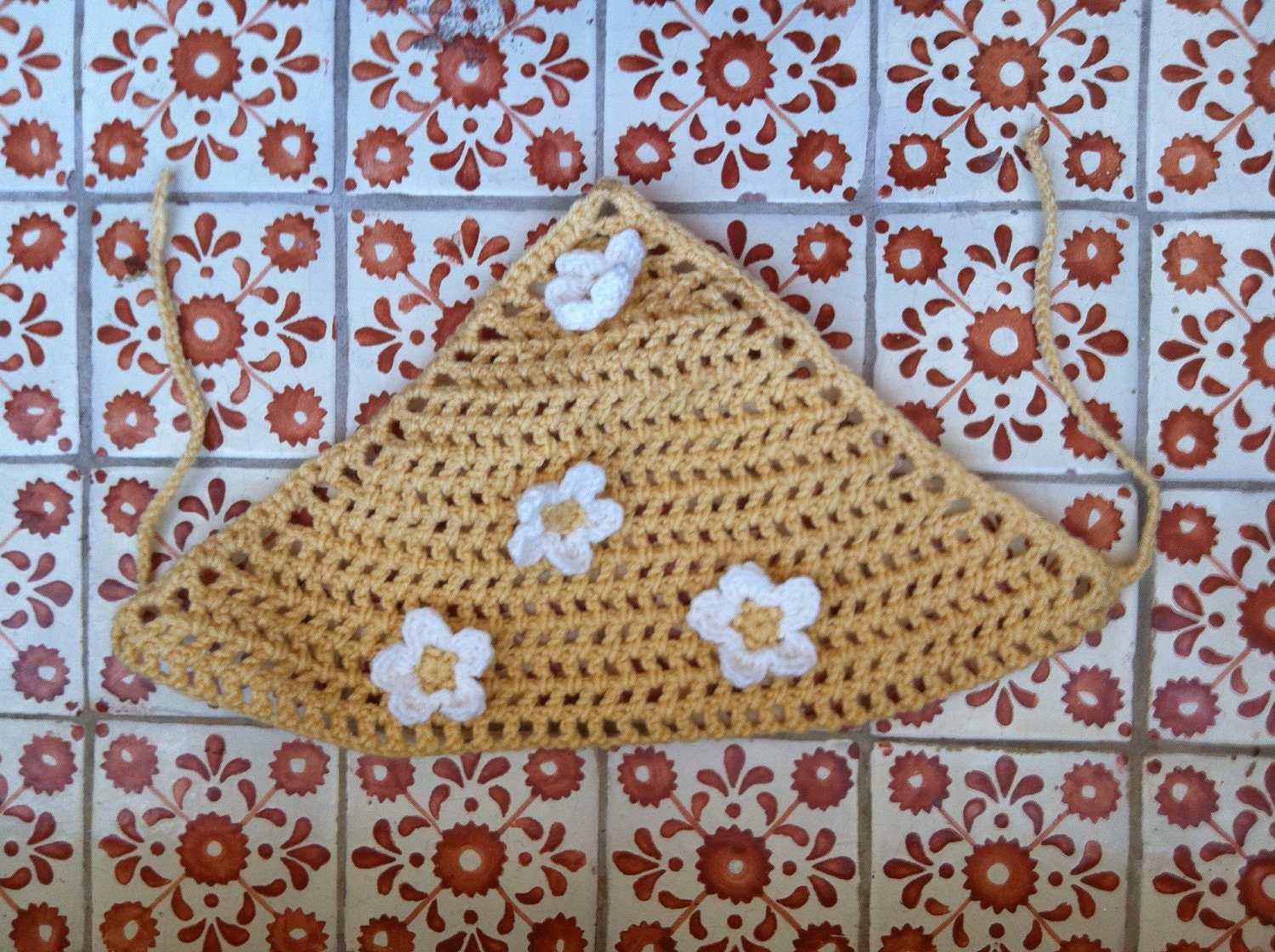 And since my mom, dad and Shane refer to me as a bag lady I will throw in this picture of one of the
bags
that she has made.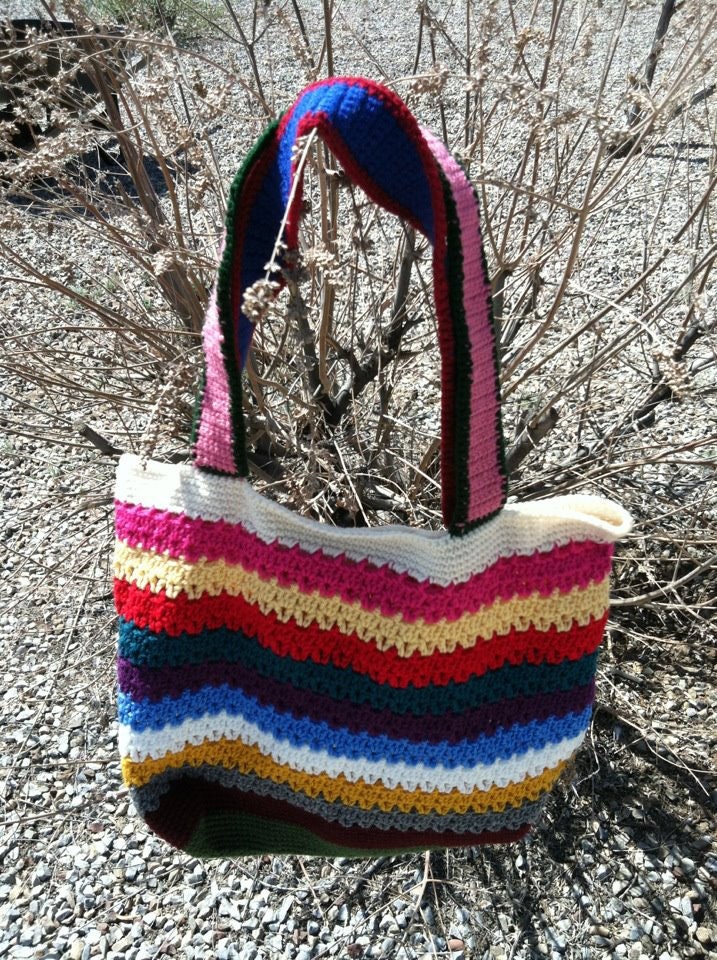 Best of all you will notice that her prices are crazy reasonable. She offers everything at
MadK's Creations
for $25 or less. Who can resist super cute things that they can actually afford? If you can I might need to take note because I sure can not.