Brenda's Bows
is an adorable shop on Etsy that has a variety of products that you are sure to love. I am super excited about the bow board that I was sent to review. It has killed me to not hang it yet but with the repainting happening as soon as it is less humid I was determined to wait. I just didn't want to have to fill an extra hole.
You can probably tell from all of the bow reviews or the pictures that I have posted that I am a bit obsessed with finding cute hair goodies for my little girls. I love having girls, getting them all dressed up, and coordinating hair goodies with their outfits each day. I don't ever like to have to be without something for them to wear in their hair.
First off I feel compelled to mention that there are hundreds of different bows in her shop. Yes that is right there are hundreds of products to look through. This can be a bit overwhelming when you are looking but if you are searching for something specific and use the search option, chances are you can find it here.
She has literally every type of bow that you can imagine included
korkers and puffs
. I love the colors of this
Happy Birthday Loopy Puff
. The puffs start at $4 and the korkers start at $6 for a set of two.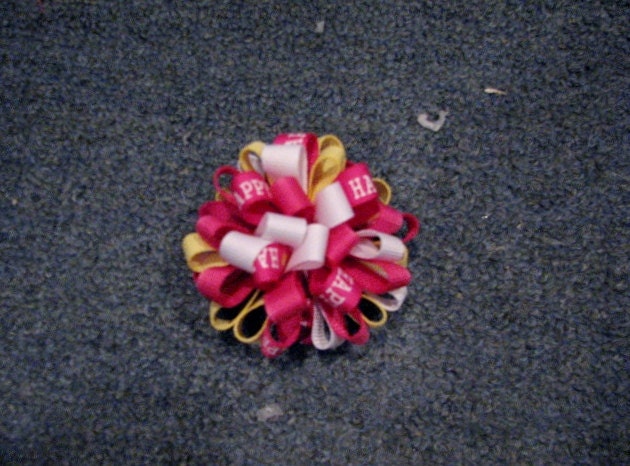 Pony O's
are a great choice for girls who wear pony tails on a regular basis. There are options for most sports and some that feature popular characters, like Mickey Mouse. Miss Althea loves ballet more than anything else and wants to grow up and be a "beautiful ballerina" so I had to share this one. One great thing about these is that they retail for just $5. How awesome is that!!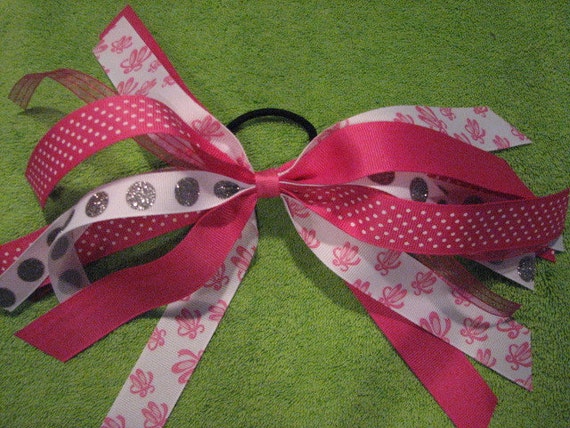 She also has a variety of
hairclips and bows
, being that I rainbows I figured that this one was appropriate to show you.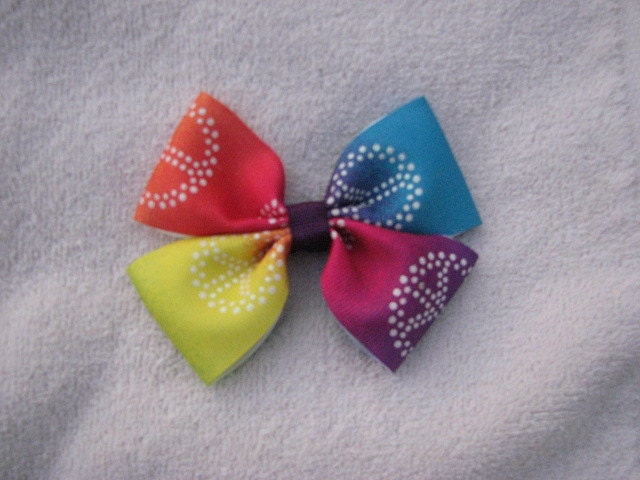 She can create a variety of headbands, some of them from ribbon so I am sure if you have special needs that you could make requests with her as Brenda was fabulous to deal with when I was going through the process of obtaining the awesome bow board. She really does have a great selection of
bow boards and bow holders
like this adorable purple caterpillar.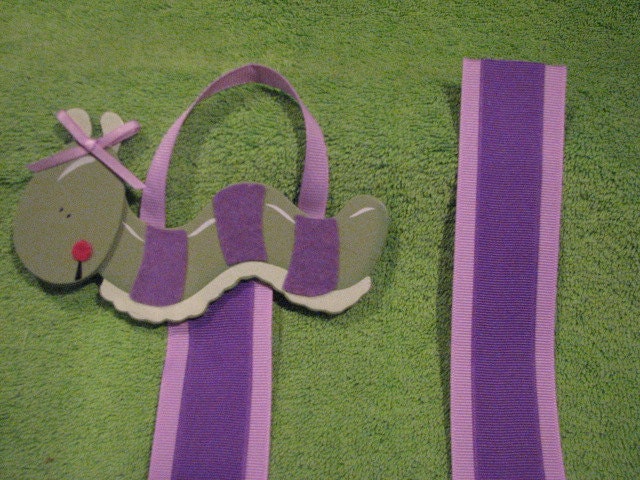 Here is the adorable one that I received. I love many different things about this. First of all I love that there are hooks to hang Adeline's headbands from. No other bow holder that we have has these so they are a great touch. In addition I will be able to hang the pretty hair ties that we have from this and I can still hang the bows from the ribbons in the middle. Plus it is going to blend nicely in one of the girl's owl themed rooms. I am so excited to be able to hang this up and am seriously bummed that I am not able to use it yet.
Brenda has even been adding some
clothing
and tutus to the shop. These
skirts
are super cute and just $15 and available in a variety of different sizes. Plus there is now an area in which she has added some
baby goodies
to the mix too.