Extra Frosting Please
is one of my favorite new hairbow shops on Etsy. I can't help myself because their goodies are just too cute. I love all of the hair bows and products that they have. They are super high quality and I have noticed that nothing has fallen apart or looks old that I have owned from them. This is not always the case with hair bows and headbands as I have a lot of them that have gotten worn out over time.
Extra Frosting Please
is one of my favorite stores because of their unique creations. They have so many different products for you to choose from. Plus the momma that runs this shop is super generous. She offered me a small collection of hair clips and a couple of adorable headbands. The
Summer Rosette Headband
was one of the ones that I was sent. We received it in an orange and pink and a blue color as well. This headband retails for just $12, which is really reasonable when you consider the quality and the level of workmanship that goes into each one of these.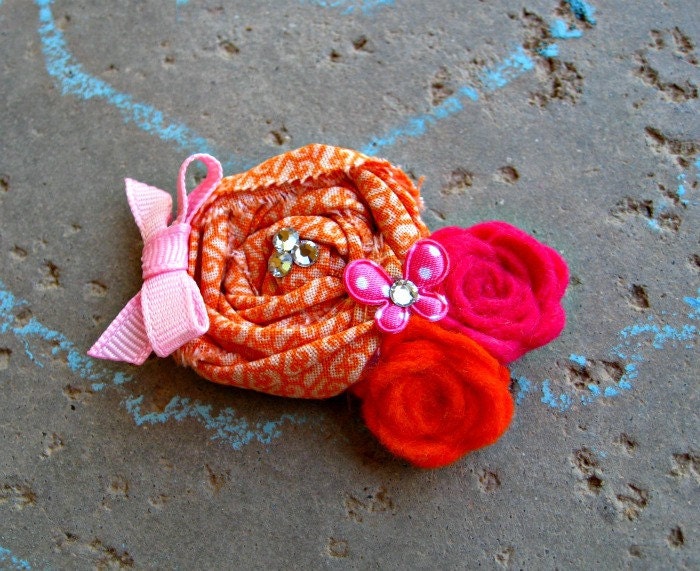 In addition to these we were lucky enough to get a few hair clips as well. We received a
bird felt clip
and an
owl felt clip
. We really liked both of them quite well. Best of all is that each of these is only $4. This is a steal when you see how cute they are and the high quality with which they have been made.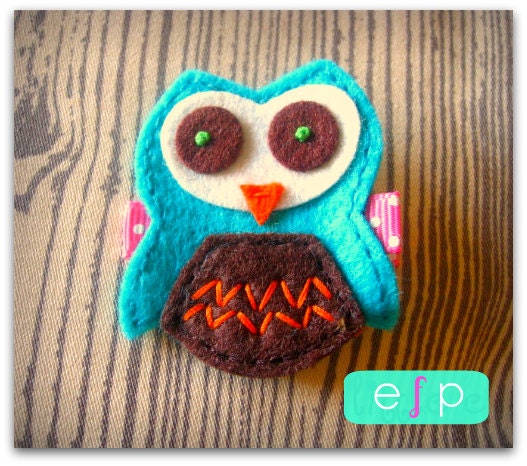 Now I must publically apologize to
Extra Frosting Please
because I thought for certain that I had taken quite a few pictures of these clips and headbands in use but I when I went to use them they did not look good enough for me to actually use them. I am a picky person so I only want to feature photographs that really show off the high quality of the designs. I will in the future take these photographs when my girls are wearing them and update the blog post accordingly. Again I am really sorry that these did not get posted but I did not want to delay the blog to try and figure out what happened to the pictures.
There are a ton of other great steals in the shop. You can find the most adorable
bow headbands
that I have ever seen. Plus this one retails for just $7. I can't believe that it is so inexpensive to get something so cute. It makes me want to have another newborn which is not going to happen.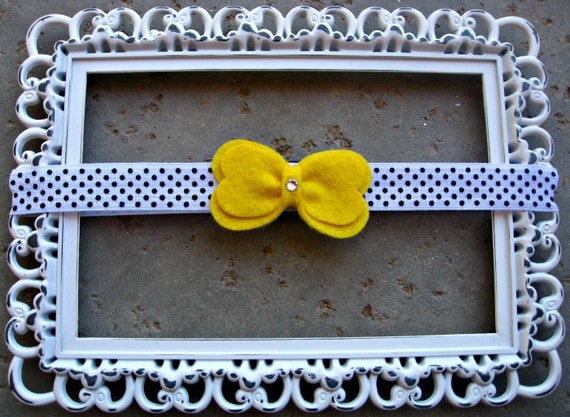 The great
Sunny Day Rosette Headband
which is another $12 choice.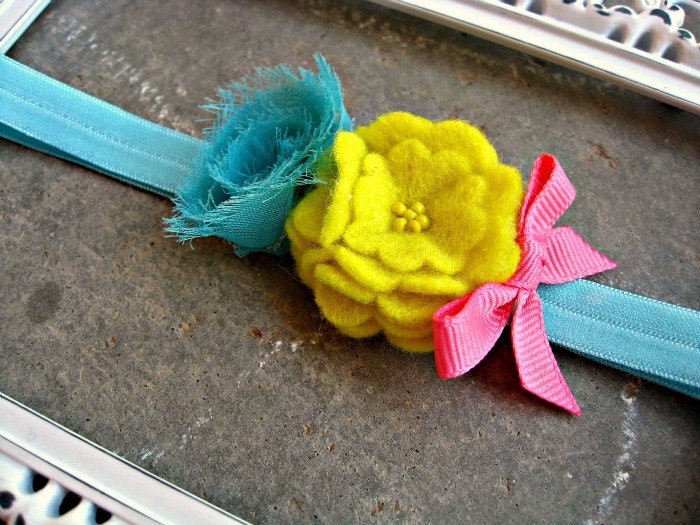 So if you have any hairbow or accessory needs I would highly recommend visiting
Extra Frosting Please
to figure out what you would like to get and to get a great high quality piece for a very minimal amount of money.