City Stic
has been one of the most generous businesses that has agreed to help me with my launch. I am so pleased that they are willing to do so much and have offered a whole variety of products for me to try out as well as many different products for everyone who is itnerested to win through a giveaway or prize package or just as a single prize.
This item is one of the ones that I am most excited about. It is a vinyl post it note holder weekly planner. The best part is that it is going to be super easy to use and that I will just have to put the post it's up once I have them all ready. I have a long wall in my dining room that I plan on posting this on with some organization charts and hooks for my kiddos underneath. I think that this is going to be the best choice for me because iet is going to be somewhere that everyone will be able to see and a convenient location for me to be able to write what I need on it. I will actually be posting a tutorial later for these children's organizational boards later as they are something that we can all enjoy together and figuring out how to make them for a cheap price is something that I am sure you will appreciate as much as myself.
Now I was also given a smaller sized red calendar for Andrew's room. I am so excited to get their rooms painted and to get all of their decals in place. His is the perfect size for one of the average 4 x 4 inch post its so that he can write on post its for each day and then just peel off for the following week. I actually plan on sitting down with him and organizing his calendar on Sunday each week for the following week. I think that this will really help him especially with his ADHD since it is overwhelming for him to not know what's going on or what he is doing. This set retails affordably at just $17.80 for the set.
Now I am in the process of redoing and repainting my room. I am going to be painting the front half of my room a gray color with one wall being a pretty dark turquoise color. I am going to be hanging these adorable hummingbirds somewhere in my room. If you like them you will be happy to note that there is a set of red hummingbirds that are similar that will be offered as a giveaway. The size that I will be using is valued at $8.50. Again you can easily see how affordable their options really are for you to be able to get some cute decals for your home.
This is them already hung from the website.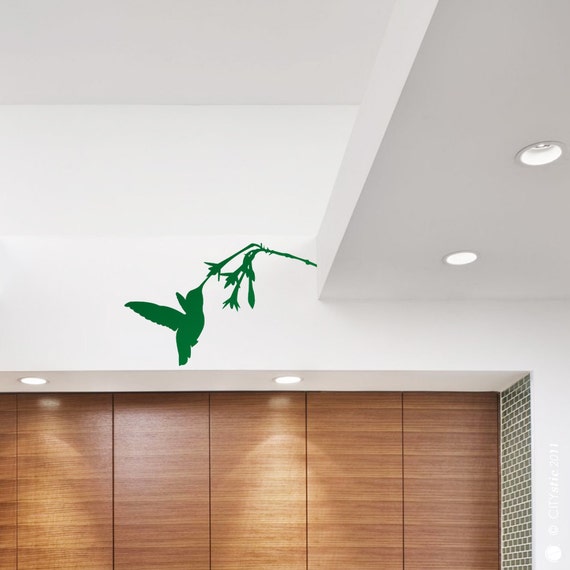 Here are mine.
Another decal that I will be using in my home is this adorable owl and branches that will be hung on my youngest son's wall. This set is valued at $22.50.
Here is a picture of it in use.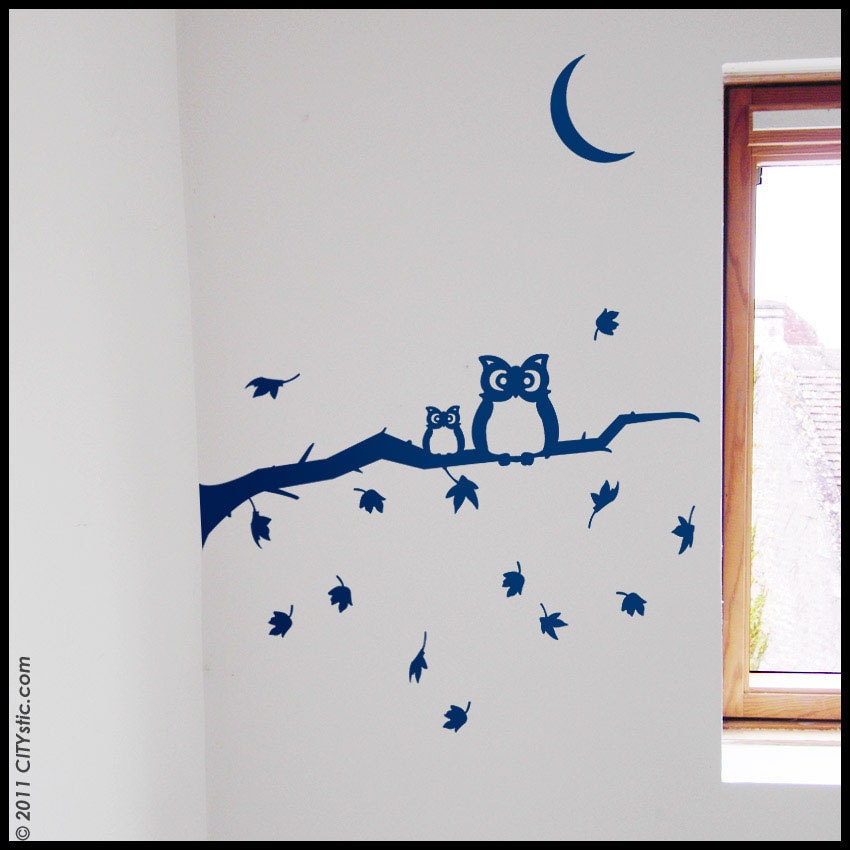 And again a picture of the one that I have ready to put up as soon as his walls are repainted.
I also was sent this adorable singing bird. Now I am still contemplating on whether or not I will be using this one so it could be offered as a prize or a giveaway in the future if I decide that I do not want to use it. In case I do use it though I wanted to show you all how cute that it is.
This is the picture of this one all hung up from the website. It has a value of $11.90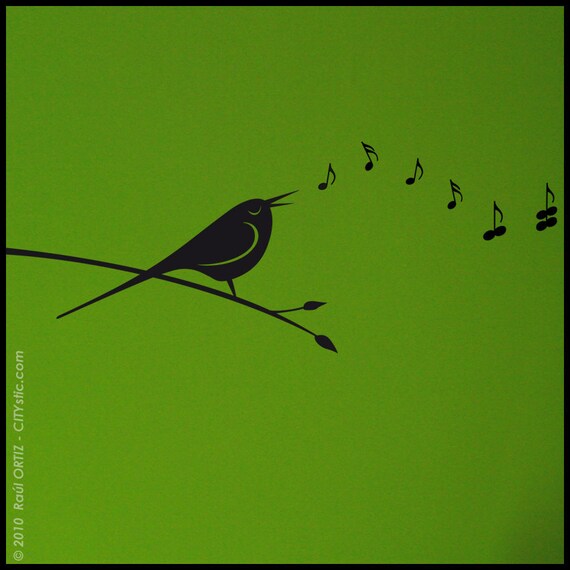 Here is the picture of the one that was sent to me.
I think that the included butterflies are the oragami butterflies that are pictured here in a set for $5.50.
I was pretty impressed to see the addition of the butterflies on this one because I think that this is something that is cute. I think that it might end up on my living room or dining room wall but as I stated before until things are painted I can not be sure about this one.
There is also the two lotus flowers that will be going into my entryway. This area is being painted eggplant so I love how these are going to pop on that color of a wall. The set of these costs $18.50.
Here is a picture from the website of some of htese in use.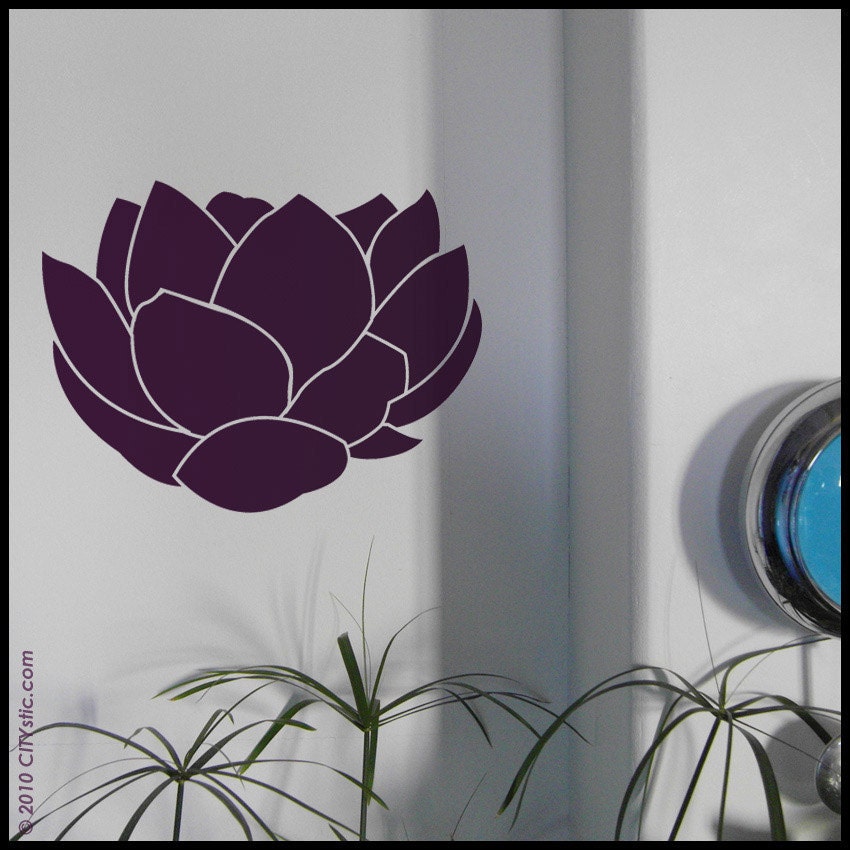 And here are the pictures of the ones that were sent to me.
The last one that I am planning on using in my home is the metro cards and I plan on this being used in Andrew's room as well. I really like this one and I love that it is red because that is the accent color to his room. This one is valued at $18.00
Here is a picture of a set of these hung up from the website.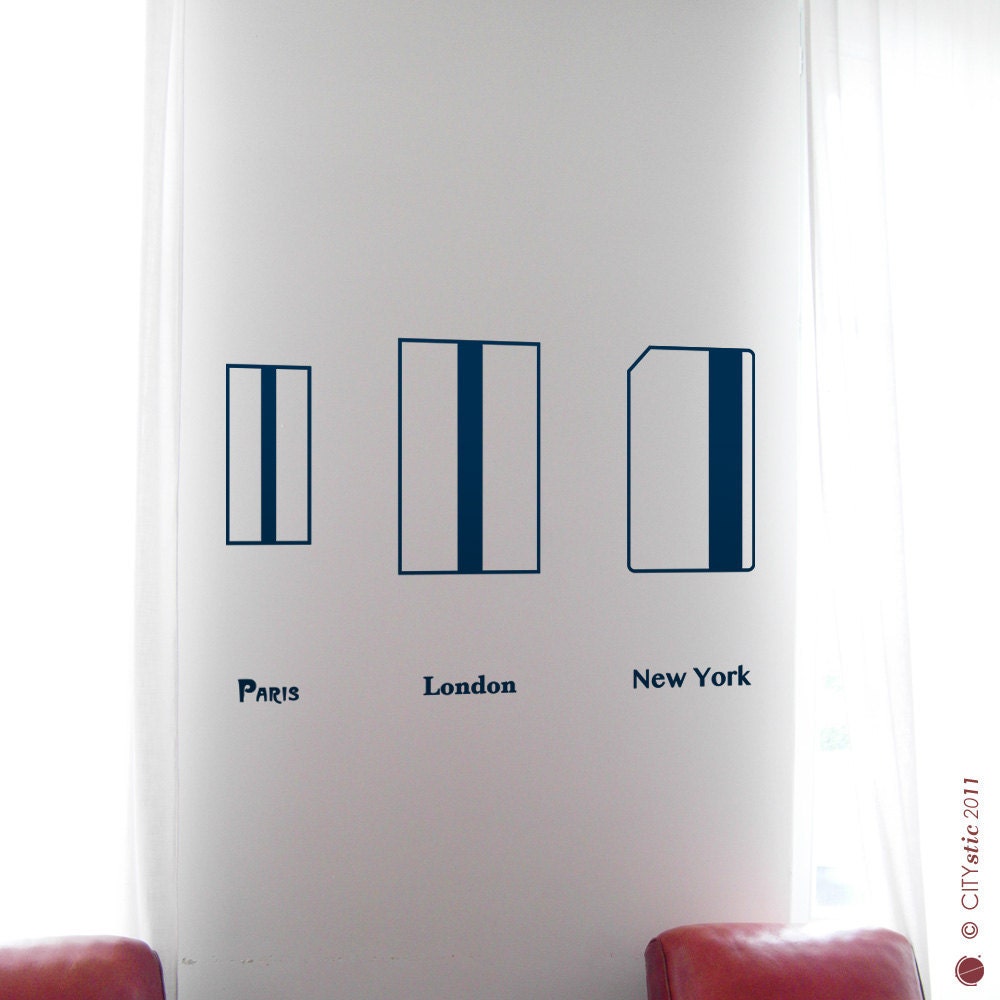 And a picture of the ones that I received that will actually be hung up.
They have offered so much that I feel overwhelmed by their kindness.
These generous folks have even offered a lot to you.
There are a ton of items for giveaways.
The first giveaway is for two kiwi birds that is valued at $14.50 for the set.
Here is a picture that
City Stic
has posted on their shop of these birds hung up.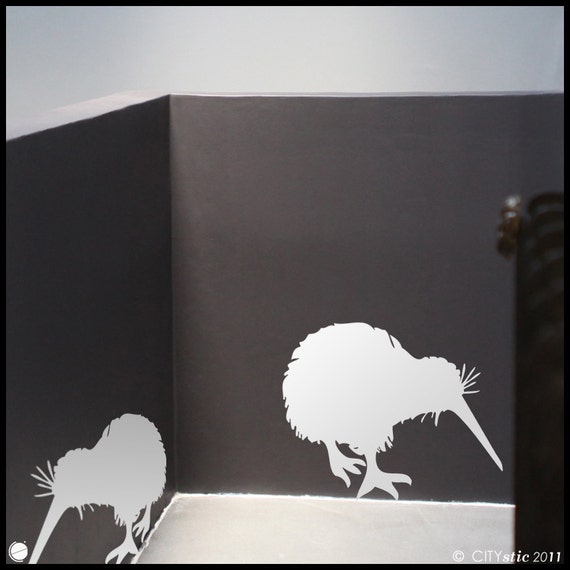 Here is a picture of the exact ones that you will be getting.
The next giveaway is for a NYC Walk sign decal which is valued at $23.00.
Here is a picture of the decal hung up that is featured on the website.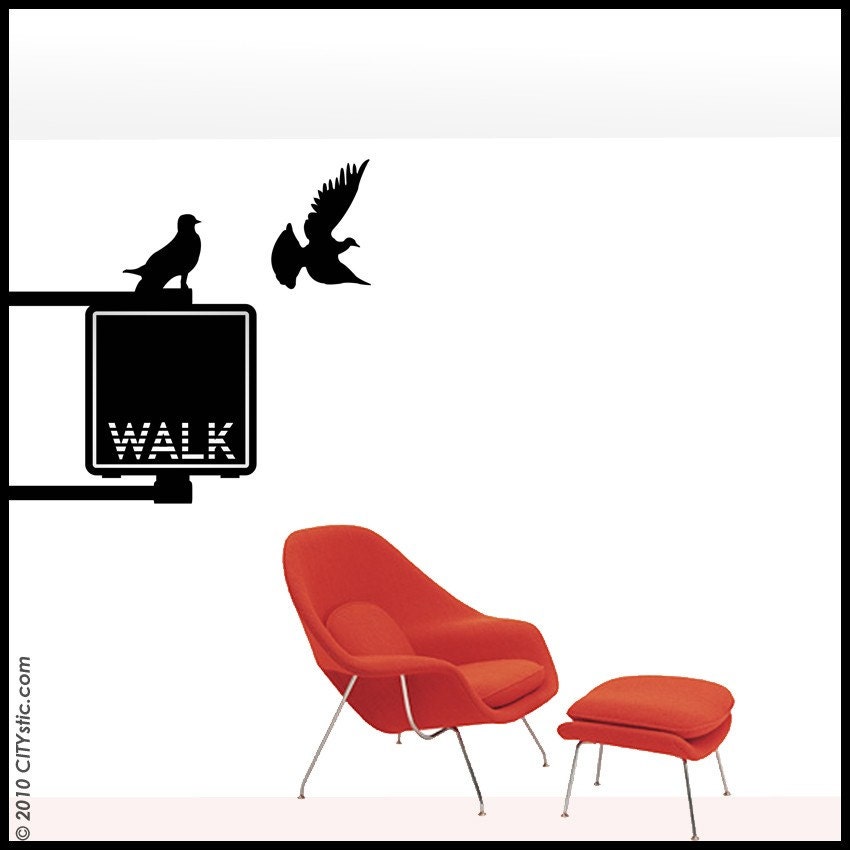 Here is a picture of the one that you will be winning.
Here is a picture from the shop of this choice hung up.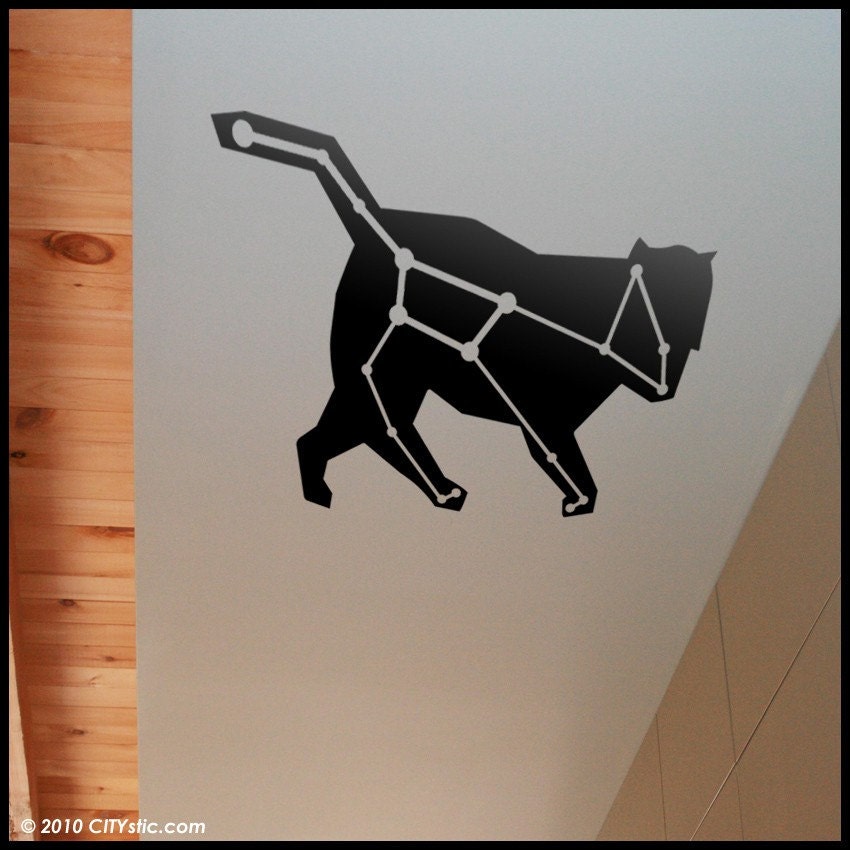 Here is a picture of the one that is here for you to win.
Then you will have the dinosaurs set that is up for grabs for the giveaway. The value of this set is unknown to me at this time but I am hoping to be able to update accordingly. This is a new set that is not yet on their website but they do have individual dinosaurs that are priced between $9.50 and $12.50 each. This set contains much more than those standard ones though. Since this is a new set there are no pictures of these hung up, these are the ones that you will be getting.
The next giveaway item is a hummingbird and it has a value of $11.90. It is being offered to you though for free.
Here is a picture from the website of this one in use.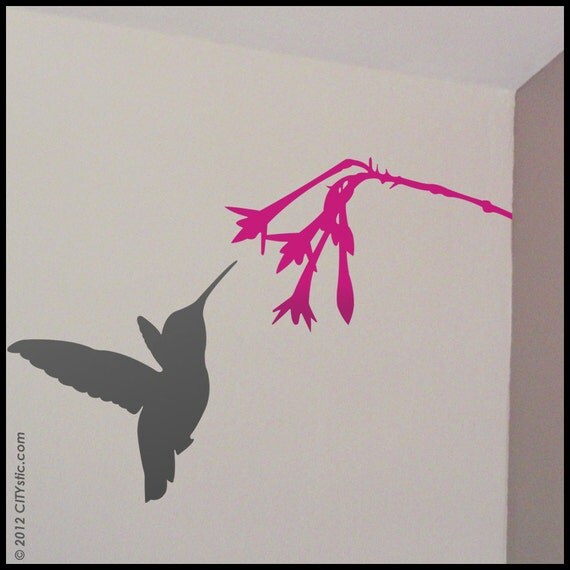 Here is the picture of the one that is being offered to you.
The next set that is being offered as a giveaway is a flying zeppelin. Here is the one that is photographed for the website.
Here is the one that I have to offer you.
Then you have this great giveaway for the animal alphabet decals which I think are particularly cute. If you are interested in pourchasing your own they are actually on sale right now for just $29.50. Keep in mind that this is not the typical full retail price so the real value of this one is typically a bit more.
This is the set in action in a fun and whimsical way.
Here is the set that I have been given for you to enjoy.
Here is a set of animals that is being offered as a prize in the future as well. This one will probably be a giveaway to a random fan after we reach a specific number of followers, but this is not set in stone and of course it could change.
Then you have the set of two different logo decals that will be offered for prizes in the future. I'm honestly not quite sure what type of contest that I am going to have with this one.
And now you have the prize that is being added to the referral prize package. This prize is valued at $29.50 and is a new version of the one that is currently being sold on the website. That's right this is one that you can get that is not yet available online. I think that this would be adorable in a child's room or in an area where you have rain gear.
City Stic
is ran by one of the sweetest couple's that you will ever meet, Nicolas and Ellen. They are from Paris, France where they still live. They originally went to Montreal for their education, studying Psychology and Industrial Design. It was in 2003 that they landed there. They became a couple in 2000 when he took her to New York as a frieind to celebrate the new year. He says that he was in love with her before going there and that they came back a couple more than twelve years ago after spending an amazing week together in New York. They live together with their cat that they adopted when she wondered through their garden in Montreal.
When they moved back they could not find work and actually ended up having to live on their parent's couch for a year. This was a hard reality for them to face so in 2007 they decided to found their own company in design and communications. He admits that it was hard for Ellen to give up her dream of working in the field of psychology but that it was what they needed at the time.
Their business started off strong and they worked with websites, some object prototypes, interior design, and architectural drawings to name a few. However in 2008 there was again no business because of the economic crisis that was in full swing. As the country slipped into the depression it was hard on them because again they were struggling to find work.
After this they decided that it would be easier for them to create something of their own. WIth this inspiration and desire to have work they created
City Stic
. They targeted the US market and targeted selling these decals or wall stickers to people there. This had already been a huge trend in France but was just starting in the US. They knew that this is what they were going to be doing in 2009. It was not until 2010 that they got to start selling and it did not really take off until 2012. They are hoping for bigger sales in the future and that they will get a lot more business that will finally be keeping them busy.
They strive to offer the most urban designs with items that are perfect for everyone. They have words and kids features and some great Star Wars options if you have a Star Wars fan at home. They plan on advancing and starting to offer many more options in the future. My secret desire is for them to offer a wide variety of owls because their prices are so reasonable and affordable that I'd love to be able to have more of their products in my own home and am sure that with the popular owl trend that this would be a top seller. (yep that's right guys I'm hinting for you to make some more owls...giggle)
I do have to say though that the delight of meeting Nicolas has been how much he obviously loves Ellen. I find their little romance story to be something that is sweet and refreshing in a world where old school romance has seemed to die. Best of all was when the sweet Nicolas actually quoted to me the exact amount of time that he and Ellen had been together, to the day. It was on May 18th that I got the message stating that they had been together for 12 years, 5 mos, and 18 days sand I thought that this was one of the sweetest things that I had ever\ seeen since he was so enlightened by their becoming a couple that he completely memorized the date. I have a feeling that if I were to ask Shane that this is not something that he would know but I guess I could be pleasantly surprised. Maybe this will be our dinner time conversation tonight.