I have to tell you that
love1111
is my new secret pleasure or guilty pleasure no matter how you want to look at it. I am obsessed with visiting her shop and checking out the new threads that she makes. I love everything that she has. It is all so cute so when I was in contact with her and she offered to allow me to review one of her skirts I jumped on the chance to review the awesome Rainbow Brite rainbow skirt. I love rainbows and Rainbow Brite was one of my favorite cartoons as a child so it was the obvious choice for me and I must tell you that I love it. I was super impressed with the quality as well and the fact that she used vintage material for this one.
I was so lucky to be working with this amazing woman that I loved every minute of it. She was so much fun to talk to and she said that she loved knowing that people were wearing her goodies so I must say that I had to give you a preview into her shop before getting into the items that I was given to review and talking about how much that I love these items. Her shop now has grown a ton and she has so many more items than she had when I was originally looking.
One area that I was really impressed with were the
apron dresses
that she has. One reason that I was so impressed is the price point at which she has these listed. These are all under $30 and she uses some awesome vintage fabrics in them including 101 Dalmations and cabbage patch. This one is my personal favorite and I guess that I am taking a chance by posting it on here because one of you could potentially grab it and buy it before me.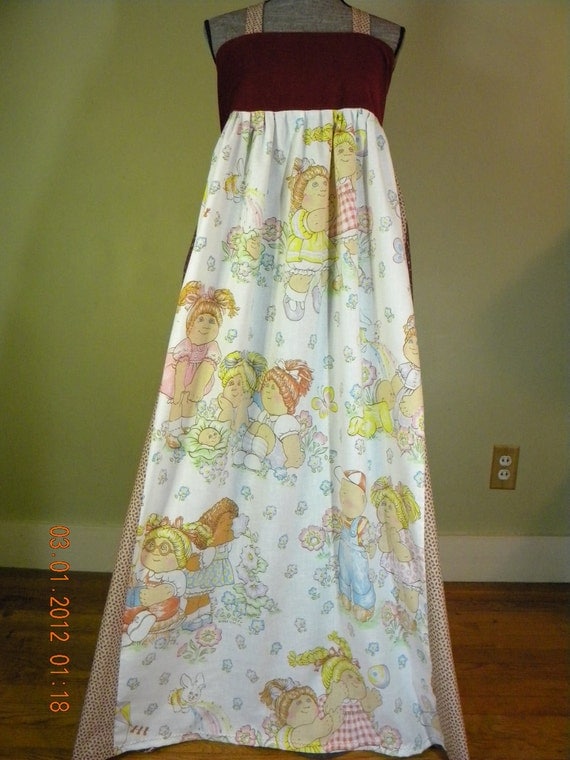 I think that it is adorable and I know that her quality is good. I've bought a lot of patchwork over the years and I have some now that was not nearly as good as hers was with uneven seems and other issues but hers looks great.
She also has some amazing
apron shirts
and almost all of these are less than $20. There are so many different choices available and the unicorns were my personal favorite from these.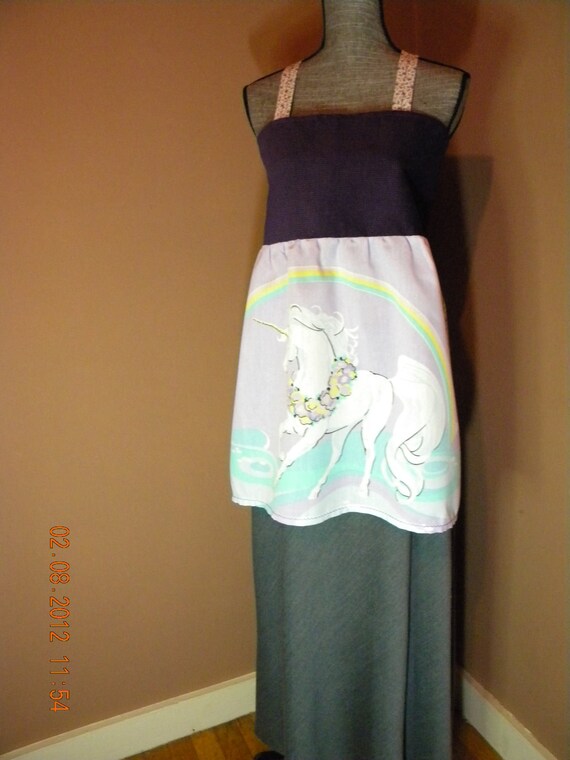 The unirorns are something that I thought was cute and I love that it reminds me of something that I would have owned as a child, although I am a bit bummed as I realize that things from my childhood are officially considered vintage because I tell you I don't feel that much older than I did the day that I graduated from high school.
Her
patchwork skirts
are amazing. They are so detailed and there are so many patches but what is most amazing me to me is that they range from $29.95-34.95, can you believe that amazing looking patchwork could be so affordable? I know that I couldn't.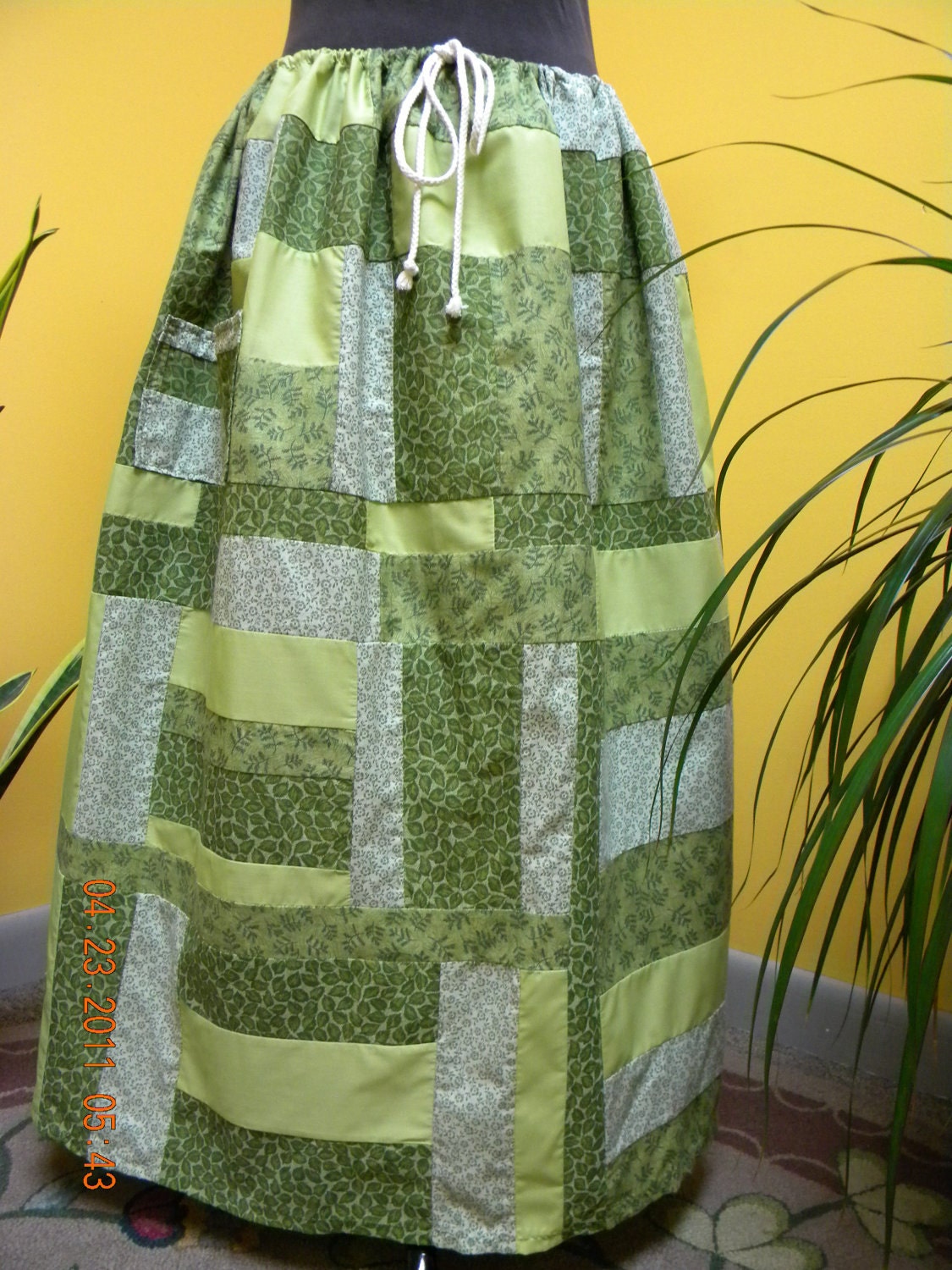 Of course since I chose Rainbow Brite goodies you can imagine that one of my favorite spots on the website is the area in which you can shop for a variety of goodies that are made from
vintage Rainbow Brite
material. There are a ton of items that I like here.
These dresses are amazing!!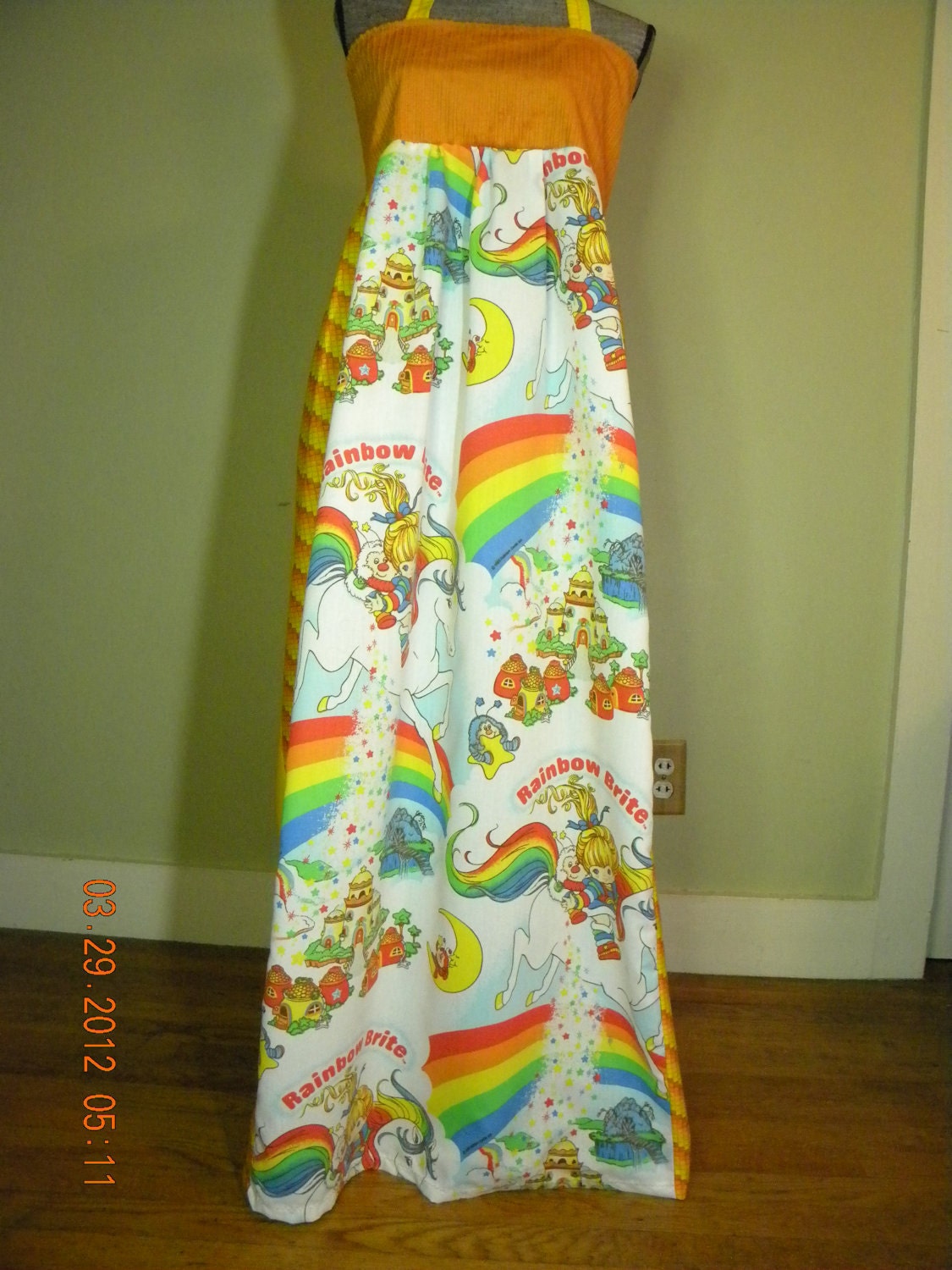 The next area that I fell in love with is the vintage Smurf area. This is something that is great. I love the material and I love the Smurfs in general. I adore the vintage smurf dress shirt that costs just $23.95.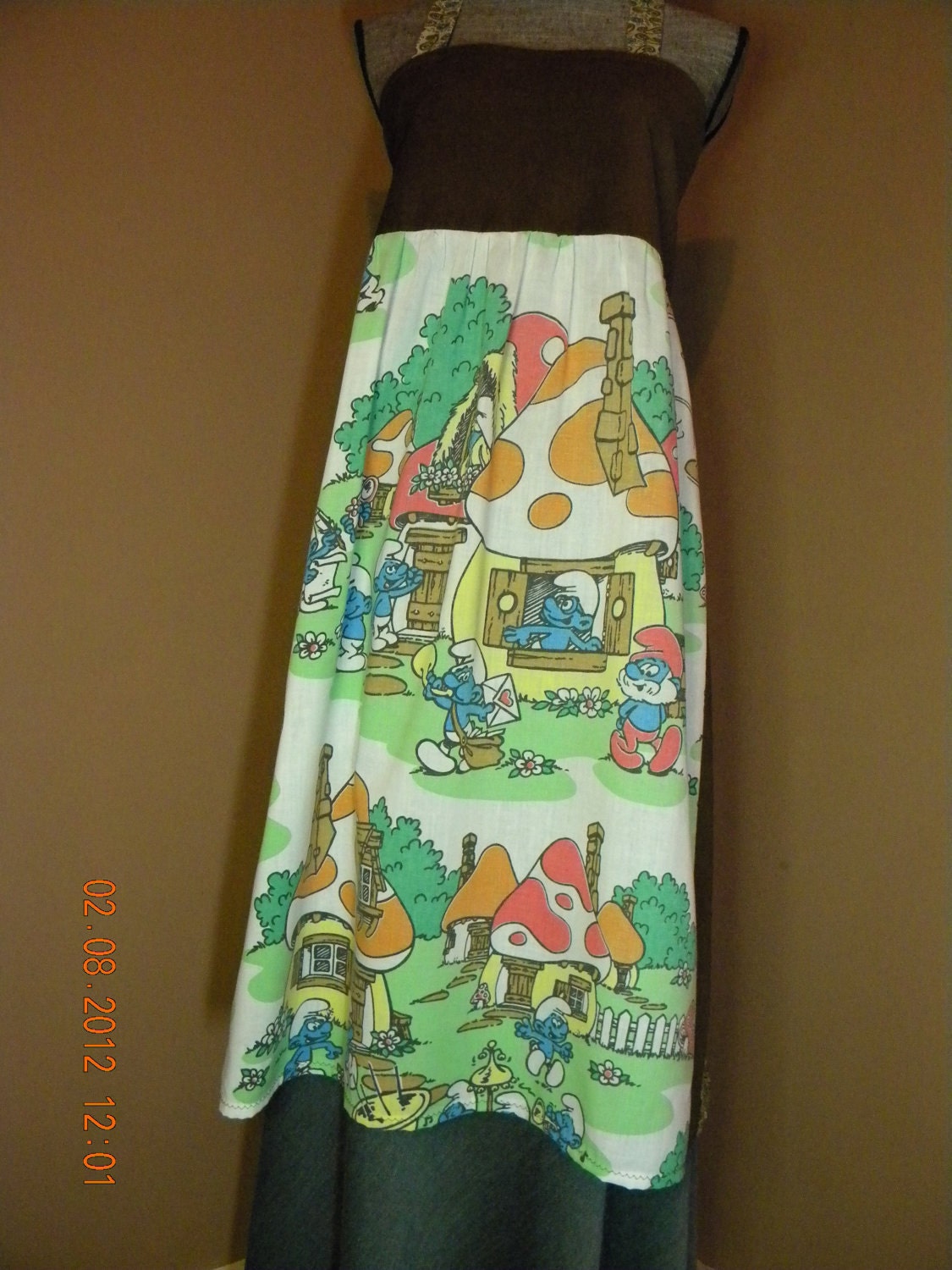 I also love the dress that is made with the smurf material.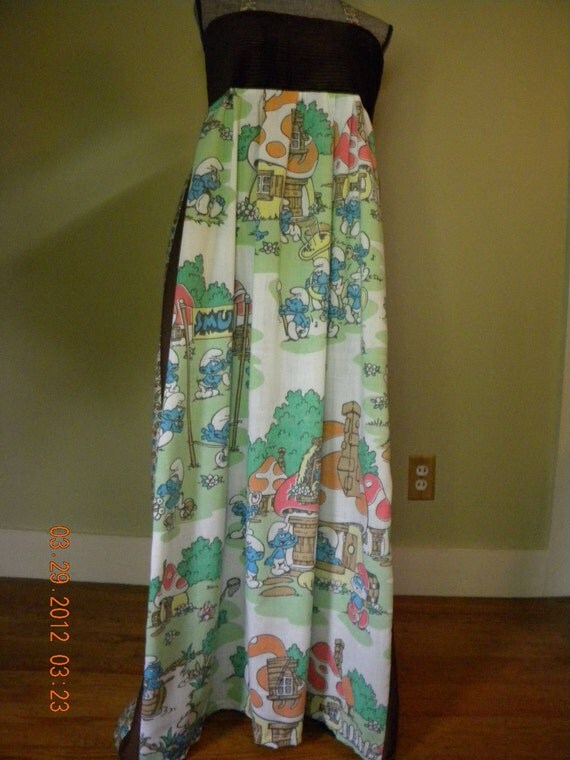 She has goodies that are made out of
Vintage Woodsie the Owl,
Strawberry Shortcake,
ET
, and the
Care Bears
. They are all amazing and here are a few of the items that I loved the most and might one day be lucky enough to make mine.
This one even has pockets!!!!!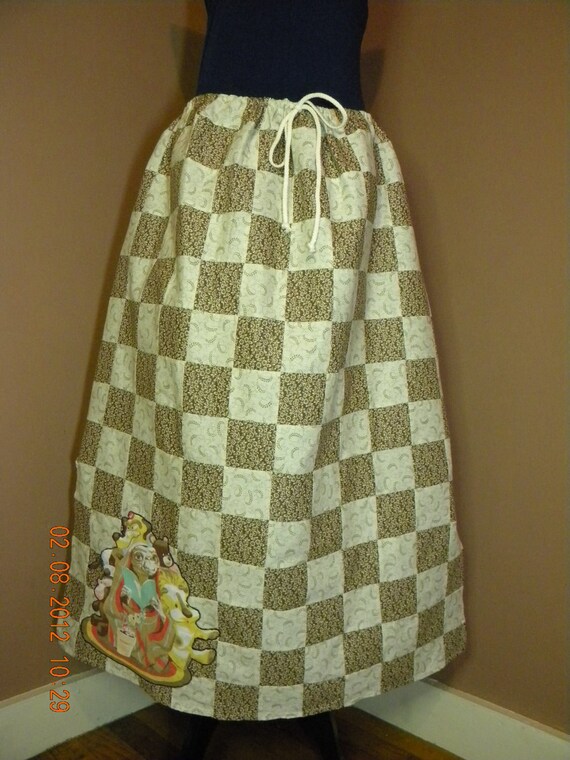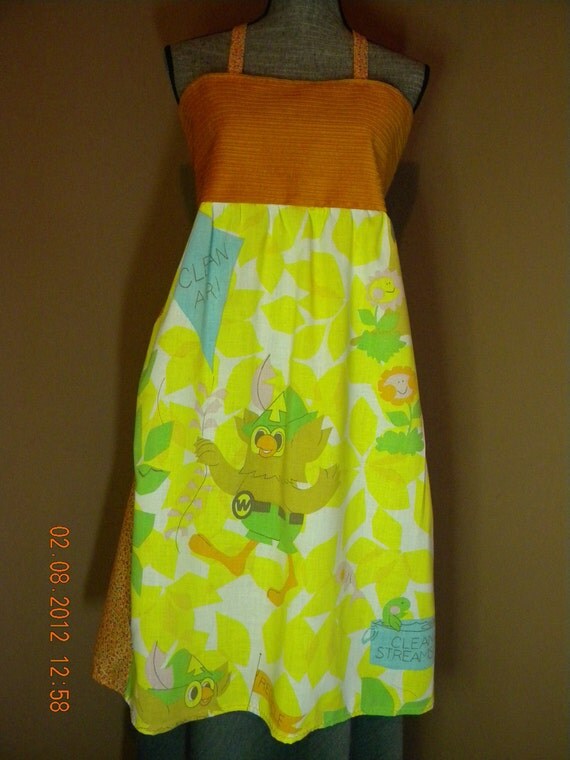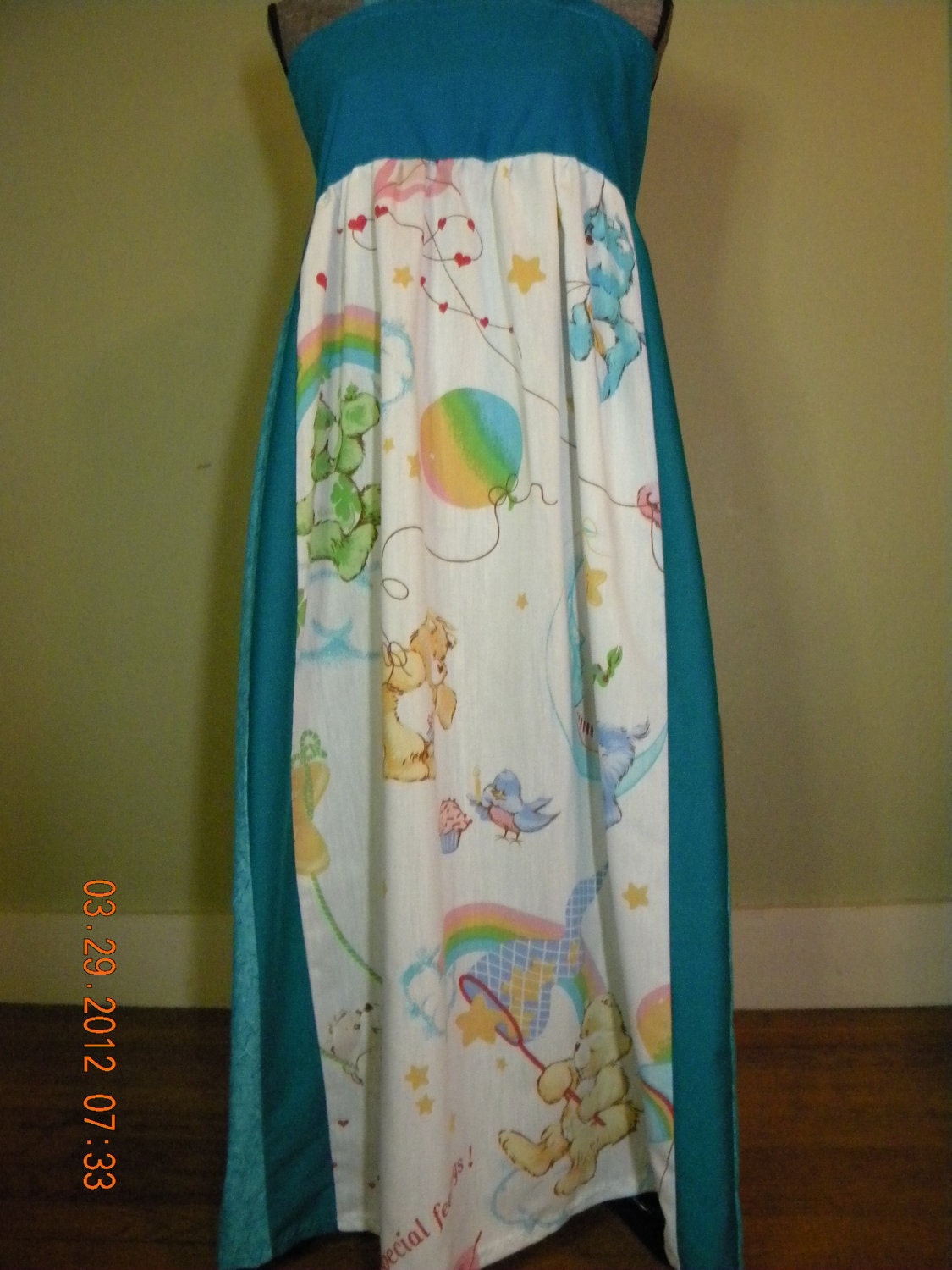 I mean come on, can you think of many shops that have cuter goodies than
love1111
because I can't. She also features a ton of jewelry and they are all equally cute.
I was lucky enough to get one of the Rainbow Brite rainbow skirts. I love it so much! The skirt was valued at $24.95.
There was also this amazing earring and necklace set that I love (sorry it's a bit pic heavy because I could not help but show you the details and then show you how great it looked on). This set was valued at $24.95
So as you can tell I love the jewelry. I have found that I really enjoy it. It is so much fun. Best of all it seems to be very well made and quite high in quality. Miss Althea (she's 3) has even "borrowed" the necklace a few times and it continues to look great.
Now if you love this necklace as much as I do then you will be happy to note that I have one to offer as an amazing giveaway. I was also given a $15 gift certificate to
love1111
to offer as a second
love1111
giveaway.
Here are some pictures of the giveaway set which is valued at $24.95.
To be completely honest with you this is something that I hate to give away. I wanted to keep it so bad!! So one lucky person out there is really going to enjoy getting to use this beauty.
love1111
is owned by the lovely Lilly who loves to create things. She was taught as a young child how to sew and knit by her grandma and she puts a little bit of that love into each of the peices that she creates. You can really tell how much time and care she takes with them and she personally prides herself on having high quality items that are going to last you for years to come. Her goal with all that she makes is to make sure that it is going to last you for yearse to come. She was delighful to work with and seemed genuinely happy knowing that I was wearing the stuff that she had made.